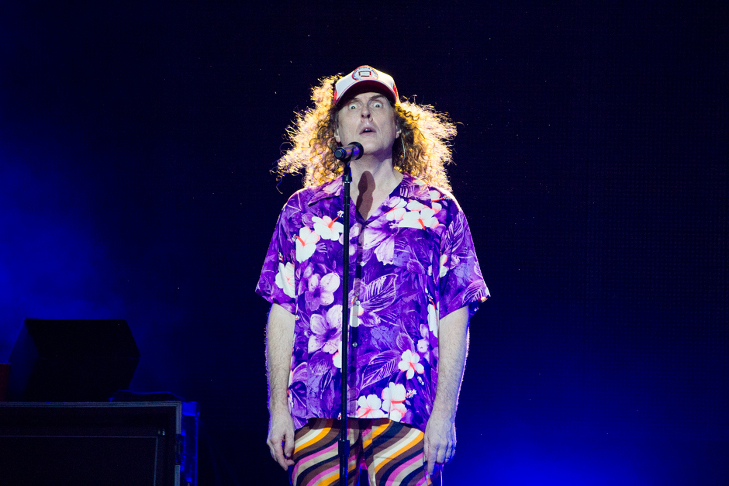 Photographs and Review by Christa Rae Settle.
Oh we just love it when "Weird Al" Yankovic comes to Baltimore! Just two years prior, we covered his show at Rams Head Live. This year, he performed to a sold out crowd on his Mandatory World Tour at Pier Six Pavilion. I am not going to go into much detail of the show out of respect of "Weird Al" and his fans who have yet to see him live. The show is full of surprises for the crowd, including amazing costumes, and it's best to leave it that way – as a surprise!
This year has been an amazing year for "Weird Al"- his fourteenth studio album, Mandatory Fun, won the 2015 Grammy for Best Comedy Album and was his first album to be number one in the United States. During his two hour set, he performed a multitude of his parody songs from his recent album like "Foil" (parody of Lorde's "Royals") and "Handy" (parody of Iggy Azalea's "Fancy") and did throwbacks to the songs that made "Weird Al" a house name years ago, like "Fat" (parody of Michael Jackson's "Bad") and "Amish Paradise" (parody of Coolio's "Gangster's Paradise).
Take a look at our images from Weird Al's first three songs of his incredible performance at Pier Six Pavilion. To see more, buy your ticket to see him live ASAP! You won't want to miss seeing all of his amazing costumes, performance surprises, and the videos he plays in between songs! His show is extraordinarily fun for everyone!