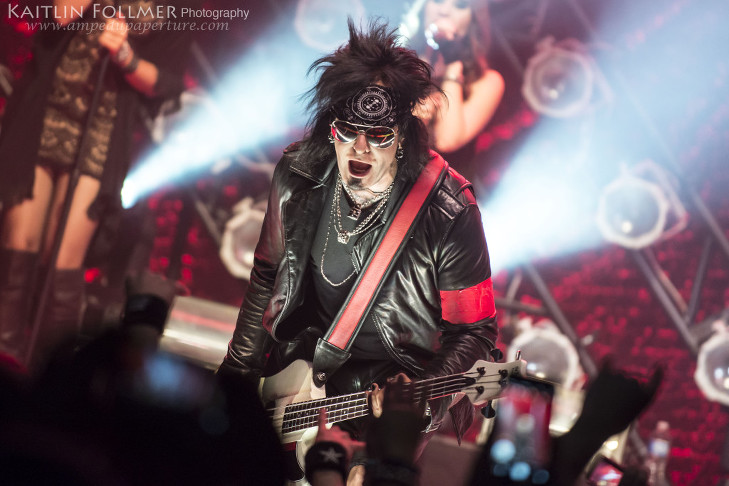 Apocalyptica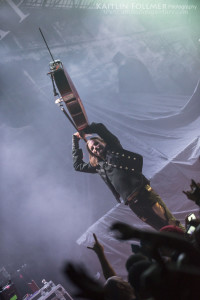 I am so stoked to see Apocalyptica back on tour in the U.S. Coming all the way from Finland, these guys are an incredible band to see live. They are comprised of three classically trained cellists, Eicca Toppinen, Paavo Lotjonen, Perttu Kivilaakso, and drummer, Mikko Siren. It's amazing to me how they use their cellos, they throw them over their head, swing them around and head-bang just any other musician but their instruments are so much larger. This was my third time seeing them and my only complaint was they didn't have a longer set.
Sixx A.M.
Founded by Motley Crue bassist and song writer, Nikki Sixx, "Sixx A.M." made their way to The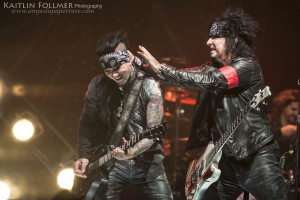 Fillmore in Silver Spring for their final stop on their Modern Vintage tour.  This was a show I have been anticipating since the band announced their plans to play their first ever headlining tour. Since the success of their third full length album, "Modern Vintage" the guys were finally able to dedicate enough time to tour North America with plans of a world tour in 2016.  As they hit the stage, one by one the crowd cheered in anticipation. As the lights came to life, DJ Ashba and Nikki Sixx re-emerged playing the opening riff off

their latest single, "Let's Go!" Throughout the evening the guys played songs from every end of their discography. It was a nice mix for fans both old and new. One of my favorite things about the set was the relationship between Sixx and Ashba. These two were constantly messing with each other in a boy like spirit. As a fan it showed you a little insight into the light – hearted bond these two share, it brought you into their set and really showed off their personalities. But most of all, they were having fun, they were loving being on stage doing what they've always loved doing. This was such an incredible show from start to finish, I cannot wait to see what else these guys have in store.